News Story - British Antarctic Survey licenses bird tracker technology to Biotrack
Date: 21 Nov 2011
The rights to produce and market innovative bird-tracking devices developed by British Antarctic Survey (BAS) has been granted to UK company Biotrack as part of a technology transfer agreement.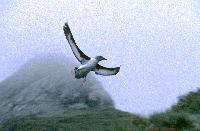 The tiny loggers — geolocators — were developed by BAS scientists and engineers as part of world-leading studies into the foraging distribution and behaviour of albatrosses in the Antarctic and Southern Ocean. For the past decade, the geolocators have also been used in numerous tracking studies of birds and seals by collaborating biologists from other leading research organisations around the world.
The licensing deal, which was facilitated by the Electronics, Sensors, Photonics KTN (ESP KTN), demonstrates BAS's commitment to working with a Small to Medium Enterprises (SME) for the wider benefit of the UK economy.
Ian Dunn, Head of Corporate Services at BAS brokered the deal. He says,
"This is an excellent outcome for both BAS and Biotrack. By licensing technology developed by the BAS to a company that has a proven track record in marketing animal tracking technology to the scientific community we can be confident that research in this area will continue. It also enables BAS to focus on new areas of scientific and engineering research in the knowledge that our investment in these areas supports the advancement of knowledge in the polar regions as well as providing potential commercial value for the UK. Our association with business gives us the opportunity to take technology developments to a wider market and in this instance we very much look forward to a long-term working relationship with Biotrack."
Brian Cresswell, General Manager of Biotrack Ltd says,
"We are delighted that Biotrack has been awarded the licence to build and further develop these excellent instruments. BAS has created geolocators that can track even very small migratory birds. This enables scientists to discover migration routes and over-wintering areas, which could reveal why so many of these species are in decline. We expect this segment of the wildlife tracking market to be increasingly important to nature conservation and to our company. We look forward to working closely with BAS researchers and their international community of collaborators, to meet the tracking equipment needs for their current and future work."
Issued by British Antarctic Survey.
Athena Dinar tel. 01223 221414, mobile: 07736 921693; email: amdi@bas.ac.uk
Notes for Editors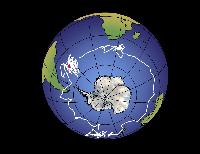 Miniaturised geolocators were first developed in the late 1990s by BAS scientists interested in tracking the migration of albatrosses. This research led to ground-breaking discoveries about the vast journeys made by these birds and drew world attention to the risk faced by these charismatic animals from long-line and other fleets fishing in the waters that the birds visited during the non-breeding season. The device (the smallest of which weighs less than a gram) is attached to the bird's leg and records light levels, and approximate latitude and longitude can later be derived from the times of sunset and sunrise. The logger is archival and therefore the animal must be recaptured before the data can be retrieved and analysed. Using low power technology and data compression the device is able to record data for many years.
British Antarctic Survey (BAS), a component of the Natural Environment Research Council, delivers world-leading interdisciplinary research in the Polar Regions. Its skilled science and support staff based in Cambridge, Antarctica and the Arctic, work together to deliver research that underpins a productive economy and contributes to a sustainable world. Its numerous national and international collaborations, leadership role in Antarctic affairs and excellent infrastructure help ensure that the UK maintains a world leading position. BAS has over 450 staff and operates five research stations, two Royal Research Ships and five aircraft in and around Antarctica.
Electronics, Sensors, Photonics Knowledge Transfer Network (ESP KTN) is a single point of access to a network of over 10,000 members of the electronics, sensors and photonics community from industry and academia. By creating an enduring, highly networked group of experts it drives knowledge transfer between businesses and the science-base both within the UK and internationally. Using its expertise the ESP KTN has become a recognised and influential voice within the community, working with both government and industry to inform policy, drive innovation and create wealth for the UK economy.
Biotrack Ltd is a highly-specialised supplier of wildlife tracking equipment, established for 30 years and with an international reputation for top quality products and service. From its base in Dorset the company supplies devices for tracking all creatures from dragonflies to elephants, to wildlife research scientists in over 100 countries world-wide.