News Story - British Antarctic Survey (BAS) at the Cambridge Science Festival 9-22 March 2009
Date: 02 Mar 2009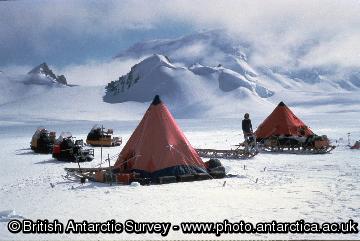 This year's Cambridge Science Festival is themed 'Centuries of Science' and will offer over 150 events, talks and activities for the people of Cambridge. Learn more about British Antarctic Survey at the following events:
Saturday 14 March 10.00 - 16.00
Polar past, Earth's future
Scott Polar Research Institute Museum, Lensfield Road, Cambridge.
Drop in
. Aimed at all ages.
Free
.
From dinosaurs to satellites, discover Antarctica's amazing history, and what the Polar Regions can tell us about Earth's past and future climate. See a BAS polar tent, taste field food and chat to scientists recently back from the frozen continent.
Saturday 14 March 11.00 - 17.00
Climate change and atmosphere - from Cambridge to Antarctica
Chemistry Zone, Dept of Chemistry, Lensfield Road, Cambridge Hands on,
drop in
. Aimed at all ages.
Free.
A hands-on activity brought to you by Cambridge Centre for Atmospheric Science and BAS. Meet the scientists who work in Cambridge and Antarctica and discover what is happening in our global atmosphere. Learn more about climate change, explore the polar tent and dress up in cold climate gear.
For further information visit the festival website at:
www.cambridgescience.org